Tonight was overwhelming…idk. I got to watch the show with all the @shrinershospitals kids, fellow burns survivors, and it was just so fulfilling…and now. Live shows, huh. I'm just so grateful to God, guys, for allowing me to get this far, and I'm eternally grateful to Seal and Simon for saying the words I needed to hear: that I deserved to be on the show based on my voice, not just my story. And thank YOU all, for being with me through this journey ❤️❤️😭😭🤗 and finally, thank you @agt !! Cos even if it ends here, my dreams have already come true! @howiemandel @heidiklum @officialmelb@simoncowell @tyrabank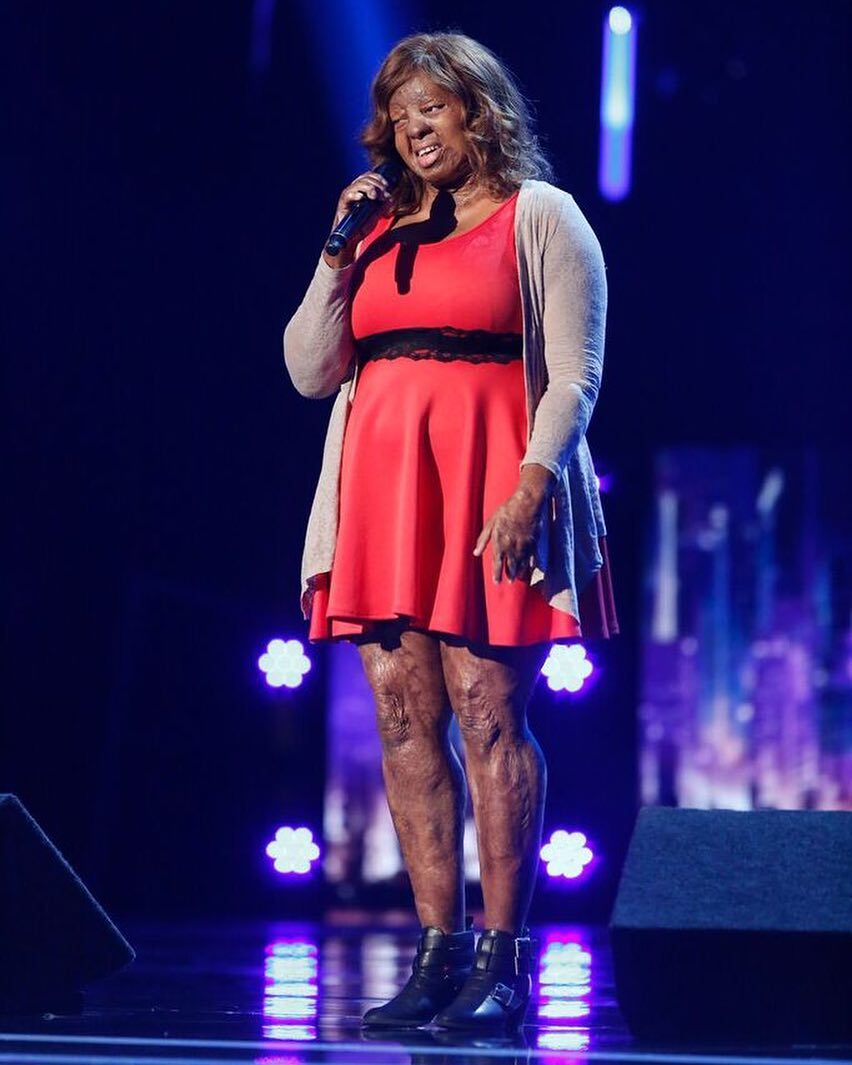 Kechi who wowed the judges and audience at her auditions for the 2017 edition of America's Got Talent with her voice?  She made it to the Judge Cut stage and performed a moving cover of John Hiatt's "Have a Little Faith in Me".
This drew a rousing ovation from the audience and the judges with Simon especially stating that she made it to that stage not because of her story but as a direct result of her talent.
Kechi shared photos from where she watched the show herself with kids at the Shriner's Hospital for Children at Galveston. She wrote: